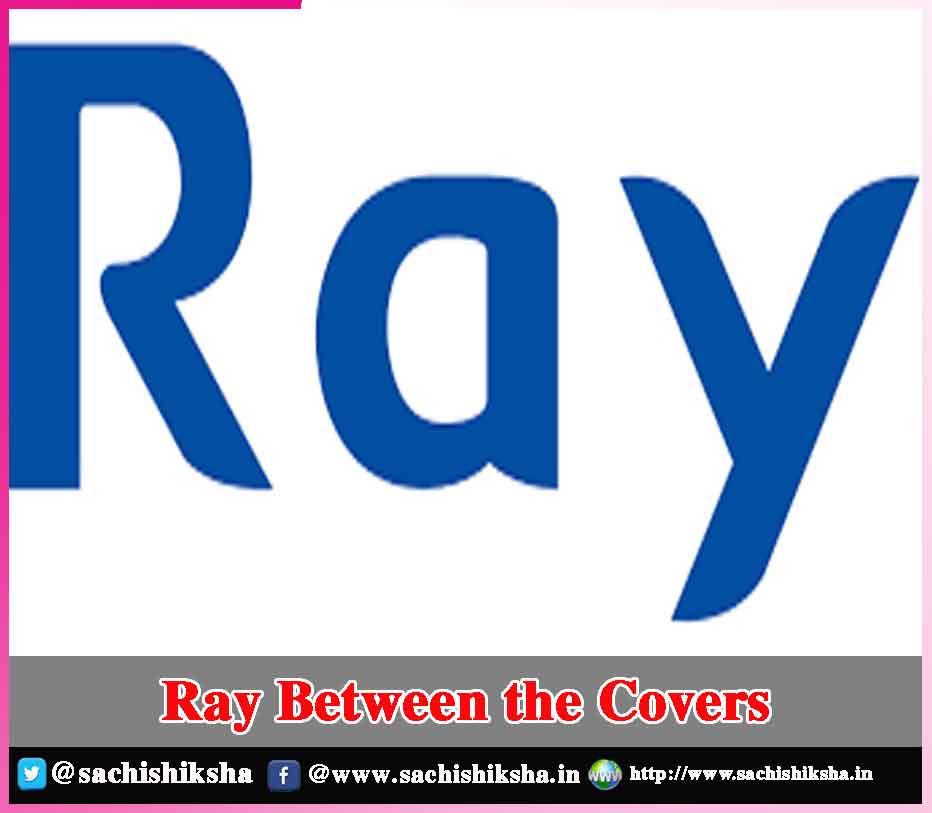 Ray Between the Covers 
Hoping to introduce the sheer vastness of Satyajit Ray's genius to Delhi's population, the India International Centre (IIC) has been organising a year-long celebration of his birth centenary since May 2021. Titled 'Pen, Ink, Action: Ray @100', this celebration has a number of exhibitions in his honour, along with regular screenings of films directed by Ray.
Also Read:
If you ever visit a quintessential Bengali household, you will come across at least one overstuffed bookshelf. Amid the clutter will be the Bengali version of Rabindranath Tagore's Gitanjali and some books written by Indian writer and filmmaker Satyajit Ray, who has long inspired generations of Bengalis with his stories as well as illustrations and calligraphy.
'Ray Between the Covers' –
unveiled at the Art Gallery, Kamaladevi Complex, IIC – is the third exhibition of the series. It focuses solely on Ray as a book jacket designer, a sideline he received very little attention for. The exhibition, which came to an end on 01 March, 2022, featured digital prints of over 60 book covers that Ray designed for several publishing houses since 1944.
This range includes the first cover for Khirer Putul by Abanindranath Tagore, which Ray designed for Signet Press, a Kolkata-based publishing house, as well as covers of his own novels and of other Bengali writers such as Leela Majumdar, Gaganendranath Tagore and Jibanananda Das to name a few.
The gallery,
which was spaced with framed images of the covers, also had a small reading room for those interested in browsing through Ray's literary pieces. The room had an assortment of English copies of the Feluda series translated by Bengali fiction translator Gopa Majumdar. Versions of Ray's Bengali novels and copies of Sandesh, a Bengali children's magazine started by Ray's grandfather, Upendrakishore Ray Chowdhury, in 1913 were also housed here.
So far as 'Sandesh' is concerned, Ray edited it, designing its cover and layouts, illustrating editions that comprised tales, essays, novels, puzzles, brainteasers, contests and know-hows. The extent of his involvement might be judged from the truth that he answered the fans` mail himself.
Much earlier than he turned a filmmaker, Ray was an artist, designing e-book covers, movie posters and illustrating children books. Most importantly, he had a mastery over calligraphy and typography, creating new fonts in Bengali, receiving an award for designing the typeface for Ray Roman. Featuring 70 plus covers, it focuses solely on Ray as a e-book jacket designer.
As a writer and artist,
Ray's genius can be credited to his grandfather as well as his father Sukumar Ray, both stalwarts in the genre of Bengali children's books. The details and calligraphy seen on the covers are a testament to Ray as an illustrator, who blended traditional art techniques with a quirky style of contemporary art.
His innovative streak,
however, did not end there. Ray is also credited for designing two distinct typefaces 'Ray Roman' and 'Ray Bizarre' while working for DJ Keymar – an erstwhile British advertising agency – in 1943.
Both these lettering designs
would often surface in the credits of his films. "If you go through the exhibition, colour palette, brushstrokes, his thought process, everything is reflected in the covers. It is a visual treat," mentioned Archana Sharma, a Ray die-hard fan at the exhibition. Indu Halder from Noida, who was also at the gallery, added, "Ray brings alive the name of the books through his designs. The calligraphy seamlessly blends with the image on the jacket."
The covers designed by Ray
can be rightly labelled as a preamble to the stories in it. The jacket designed by him for his father's book Pagla Dashu (1940) requires a special mention. In vibrant hues of red and yellow, the cover features the witty and eccentric portrait of the book's central character Dashu.
The antics of this protagonist
comes alive, thanks to Ray's artistic cover. "He plays with the word 'dozen' on the covers of his dozen short stories collection with his calligraphy. This play with the title and the cover adds another layer to the book," mentioned Majumdar.
The show brings out
Ray's work in a completely different light. "I was not aware Ray had done so much with book covers. This exhibition is a revelation to me," concluded Sharma. She added further, "This exhibition truly celebrates the filmmaker's creative expertise."
Satyajit Ray's aesthetic sensibilities
had been evidently revolutionary a lot earlier than  his cinematic narratives. Though Ray is understood for his multi-faceted genius – as a filmmaker, creator, music composer, storyteller and kids's litterateur – the maestro was a pioneer of business artwork and design.
Drawing on his private assortment
and a few items from Ray's son and filmmaker Sandip Ray, curator Indrani Majumdar has organized the gathering thematically, from commissioned work for different publishers, to e-book covers of his personal works and certain screenplays of his movies like 'Kanchenjunga' and 'Nayak.'
It was his visible artistry
that made Ray a great storyteller. Each of his movie scripts started with him sketching the scenes first. Since early childhood, Ray was acquainted with block printing and block carving techniques that he picked up at the family-owned printing press U Ray and Sons. In 1940, he joined Shanti Niketan to study art under Nandalal Bose and Binode Behari Mukherjee, who instilled in him a love for Indian classical art. This was further reinforced by a tour he took in 1941 to see the great masterpieces for himself.
The exhibition provides a good thought of how Ray was a pioneer of business graphic artwork in India. From his very first cowl for Signet Press, Ray used folk artwork motifs, calligraphic particulars and introduced an Indian sensibility to mainstream product design that had, until then, relied on Western templates. He drew heavily on Indian folk and tribal art traditions and scroll style paintings.
Vibrant strong colours
can be found in his work at the exhibition. For Ray, colour was about the mood-board. He often used turmeric, red, blue, saffron, green and pink – basically the vibrant shades of the Indian palette.
This exhibition
gives a peek into the maestro's world of a youngster's literature. Ray understood a toddler's curious and adventurous mind more than every other author of his time. It also brings Ray's numerous, layered and progressive visible artistry to the fore.